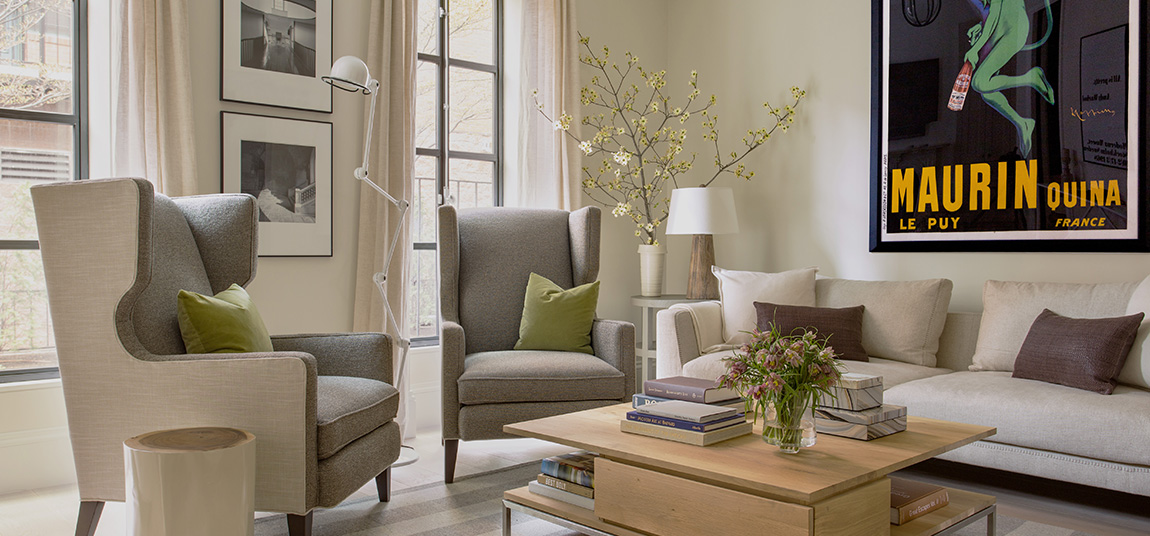 Koo de Kir Architectural Interiors provides turn-key custom interiors for residential and commercial clients worldwide.
Our signature soft modern style is casual, elegant, fresh, eclectic and warm.  We design interior spaces with staying power. With eyes, hands and heart engaged in your project, we imbue every space we design with your personality and our expertise. A space designed by Koo de Kir is timeless and unfussy.
The imprint on each project ultimately belongs to the client and that results in a well designed space, replete with personality and custom tailored to its users.  Like a well-dressed individual, we mix bespoke design elements with ready-to-wear and deliver one-of-a-kind interior spaces for your home or business.  We look at and pay homage to everything around us from modernism to period specific styles, but are careful to not go too far in one direction because a bespoke interior is ultimately a delicate and artful balance of many influences.
The design team, lead by Creative Director and the firm's Founder, Kristine Irving, guides you through every step of the process: from the first walk through of a new property with a realtor, to project development, pre-construction, design, programming, construction, installation and move-in. Our post-project service team provides ongoing site-management support services once the construction team pulls out.  
Koo de Kir collaborates with master builders and trades across all disciplines with a track record of successful relationships and a long roster of repeat clients.  We believe that the work of a architectural designer is to listen, analyze, advise, translate, synthesize and process your vision into a built reality. We are passionate about that process. 
A space designed by Koo de Kir functions impeccably, has the looks of a movie star, the depth of a life well-lived and plays well with its inhabitants.
Our name, a phonetic rendering of a French expression "Coup de Coeur", means "take my breath away" or "a strike to the heart". From its inception as a leading boutique retail brand through today, the name Koo de Kir is synonymous with a striking, fresh, elegant and open approach to all aspects of interior design.
Please contact us to discuss your upcoming project, we'd love to hear from you.